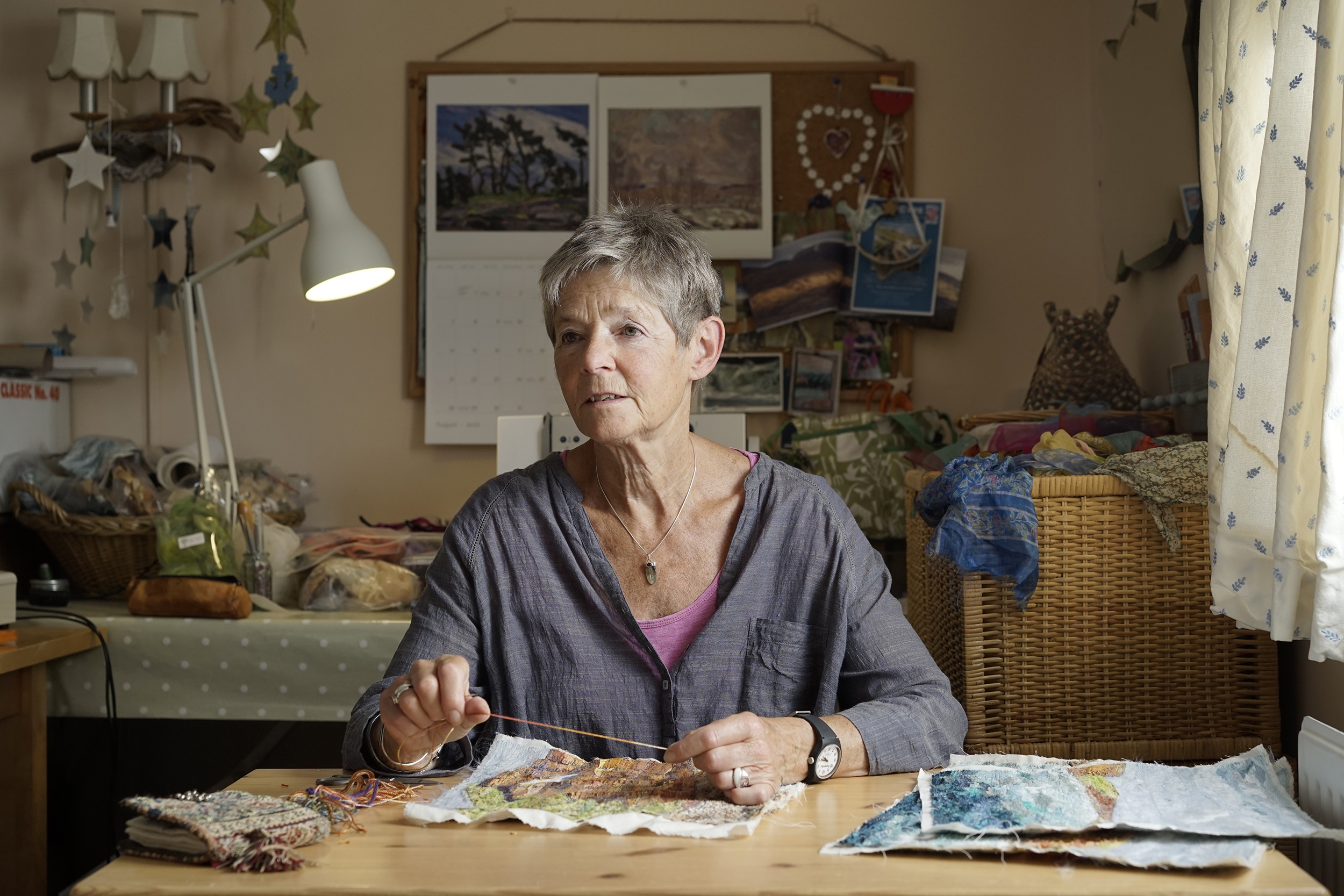 The outdoors and wild places are the inspiration for all my work. Starting life on the edge of Dartmoor, then growing up in a small village in Somerset gave me a love of nature, as I spent all my spare time outdoors.
Mum taught us all manner of crafts by the fire as we grew up. Knitting, crochet, rug-making, embroidery and dress-making materials were always scattered about the house. I am very grateful to her for her legacy.
Dance and stitch have played alternate roles in my life. First came primary school teaching with dance, then dress-making for people when I had my children. Later it was back to peripatetic dance teaching in small schools across Somerset for a while until I was made redundant.
A City and Guilds Creative Embroidery course filled the next few years – fabulous!
Since then I have been making art and exhibiting in the South West and at the same time running regular creative dance classes for adults plus the occasional weekend of Dancing into Elemental Art where we combine both art and dance, inspired by a walk in nature.
My other teaching is for West Country Embroiderers and other groups by request, where I teach day workshops in a variety of techniques.